LATEST NEWS:
Jag fick ett kulturpris från Gunborg och Sten Rosenströms Stiftelse.
Motiveringen är fantastisk:
Alla konstnärer har ett budskap. Liselotte Wajstedts budskap kan sägas vara rätten till sig själv, utan etikett.
Detta hindrar givetvis inte att konstnärskapet står främst, ett självständigt konstnärskap om rötter – saknad eller befintliga – om trygghet – i sig själv eller i platsen. Filmen Kiruna – Rymdvägen skildrar inte bara den unika, dramatiska flytten av en hel stad, den illustrerar också behov av rötter och trygghet som vi alla har.
Liselotte Wajstedt är kvinna, same, filmare och en modig människa.
I'm making a new film!
Jorindas Resa
Det här är en roadmovie i tre delar i samisk miljö som handlar om 17-åriga Jorinda från, ett samiskt samhälle, Kautokeino i Finnmark i Nord Norge. Som kontrast till filmen kommer musikvideon, med ett musikverk av The Knife, reflektera Jorindas inre resa medan filmen bär den yttre storyn och Jorindas upplevda perspektiv på händelseförloppet.
Filmen utspelar sig i ett magnifikt landskap med Fjäll och vidd, jag berättar med vida vilder och närbilder på Jorinda för att komma så nära henne som möjligt med inslag av Butoh-inspirerade dans inslag. Projektet är inspirerat av boken Resan till Kautokeino, skriven av Ann-Marie Ljungberg, och av en verklig händelse som uppdagades i Kautokenio. Resan är både en yttre och inre resa för Jorinda, där hon upptäcker saker om sitt liv.
Project Description
Jorinda. The film is inspired by a book "Journey to Kautokeino" written by Ann-Marie Ljungberg. A beautiful little powerful book that I think everyone should read. The first time I read the book I realized it was my film I read. Now finally after 6 years I have begun to record the movie. I have interpreted the book freely but retained the poetic tone and some scenes in the book are sacred. I have chosen to focus the film on young Jorinda who makes her own journey into adulthood while she does an outer journey on the road / the width between Tromso and Kautokeino. Jorinda played by Sarakka Gaup.
The project is under construction and will be completed in Autumn 2013
The project includes three short films + a longer film, about 30 min + Stills
© Liselotte Wajstedt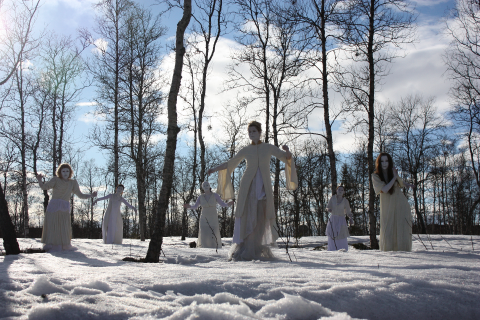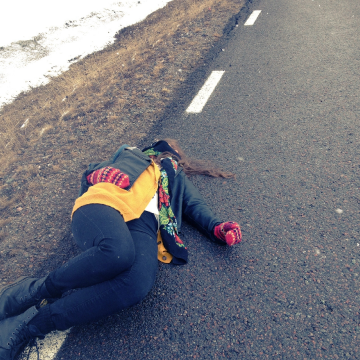 FESTIVAL NEWS
It is Official that Kiruna – Rymdvägen / Kiruna Space will be screened in Doc 1 at Tromsö International filmfestival.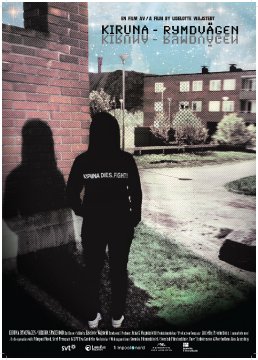 «My Kiruna will be demolished and crushed to the ground.» When I first heard that they were going to relocate my hometown, I got scared, I panicked. What would happen to my memories? What would remain from the past? This is a film about my childhood neighborhood and the city I recall. It explores the city's construction around a big mine, as well as the city as monument over modern existence. The film also deals with reconciliation with one's past, and the feeling of losing one's security.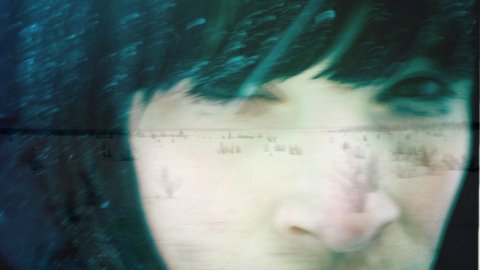 Jag fick Rubus Arcticus Stipendiet 2012!
Det är helt fantastiskt underbart. Jag har fått ett efterlängtat Stipendium.
Juryns motivering rörde mig djupt:
Liselotte Wajstedts konstnärskap rör sig i gränslandet mellan fakta och fantasi. Utifrån personliga erfarenheter och betraktelser utforskar hon den samiska kulturen med en integritet och känslighet som berör.
Genom Liselottes verk får vår regions historia, samtid och pågående omvandling en ny dimension. Med sin mångsidighet, tekniska skicklighet och tydliga estetik är hon en i alla avseenden mycket värdig mottagare av Rubus Arcticus stipendium år 2012.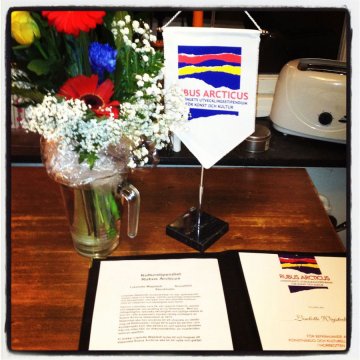 länkar:
http://sverigesradio.se/sida/artikel.aspx?programid=2327&artikel=5353803
http://www.filmpoolnord.se/rubus-arcticus-stipendiet-till-norrbottniska-filmskapare/
http://www.nll.se/sv/Om-landstinget/Press/Pressmeddelanden-2012/2012-ars-kulturstipendier-fran-Norrbottens-lans-landsting-/
NEW EXHIBITION:
NATIVE MOVING IMAGES
Konstnärshuset 6.10- 10.10. 2012
Stereotyper, Exotisering och Konst
Välkomna på Vernissage Lördagen 6 oktober kl.12-16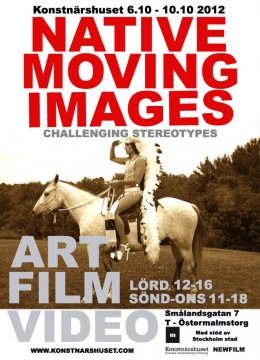 _____________________
Mina tryckta tröjor och väskor med texter inspirerade av Demonstrationer i Kiruna på 80-talet, är färdig tryckta.
Anna Adermalm, Minx design i Boliden har tryckt dem.
Just nu säljs de på Bildmuseet i Umeå!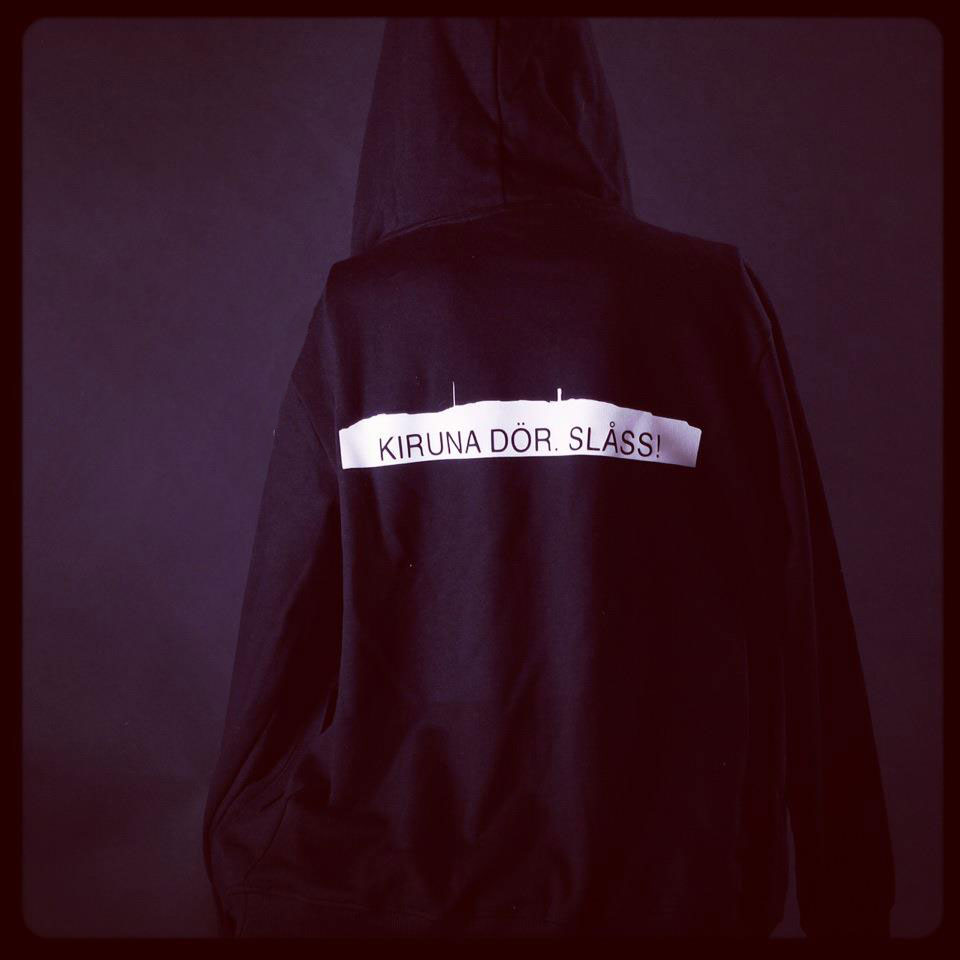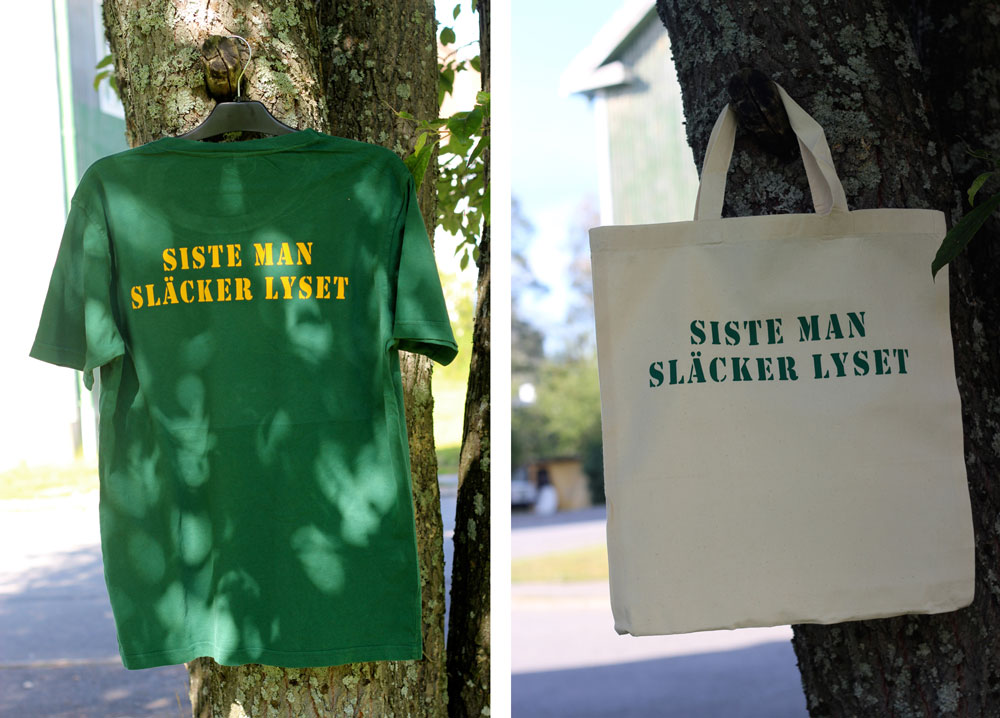 ______________________
Jag har Nya pressbilder!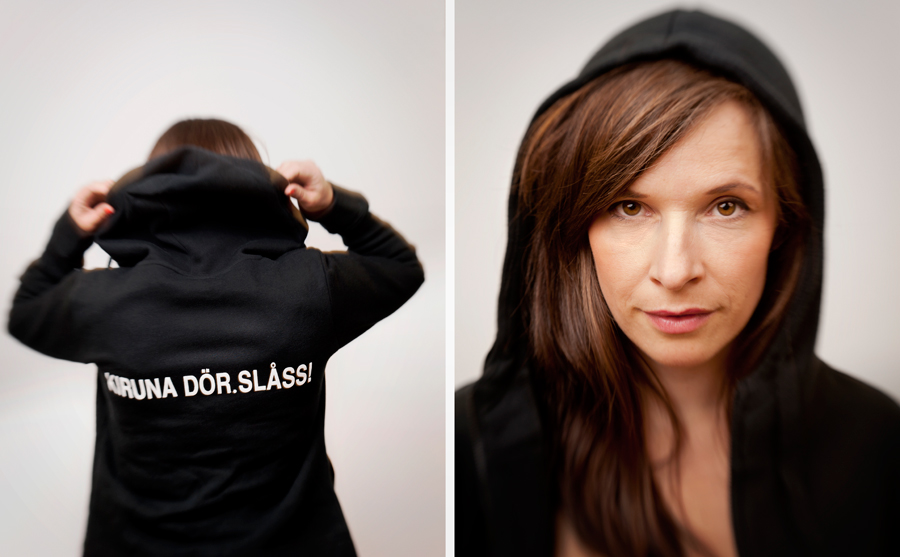 Foto: Lisa Kejonen
Kiruna – Rymdvägen / Kiruna – Space Road
___________________
My new documentary film KIRUNA – RYMDVÄGEN will be ready in Autum 2012.
______________________
The Exhibition KIRUNATOPIA / IN THE SHADOW OF THE FURURE is going on in Umeå at Bildmuseet to 28:e Okt.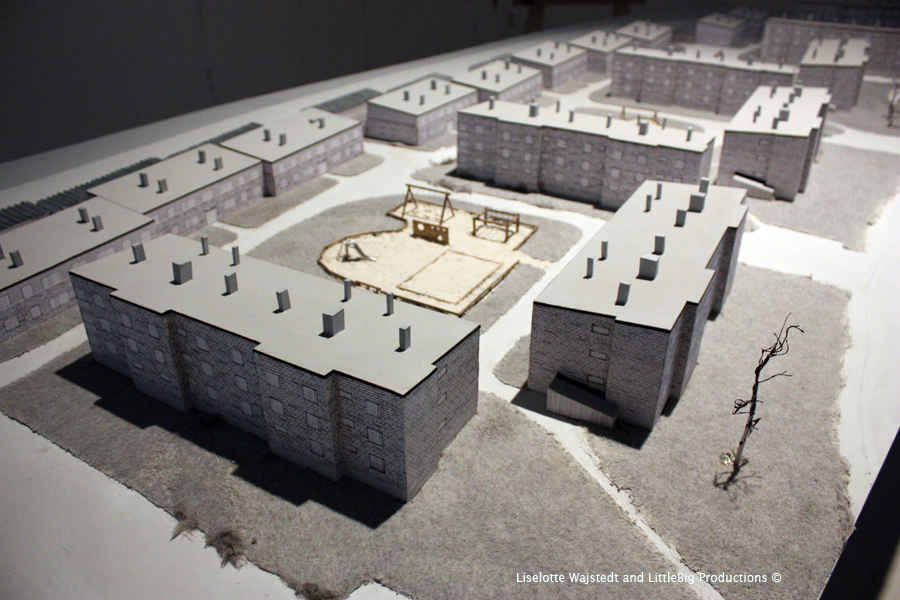 KIRUNATOPIA BLOG: http://blog.goethe.de/kirunatopia/pages/wajstedt.html
BILDMUSEET: http://www.bildmuseet.umu.se/utstallningar/2012/kirunatopia/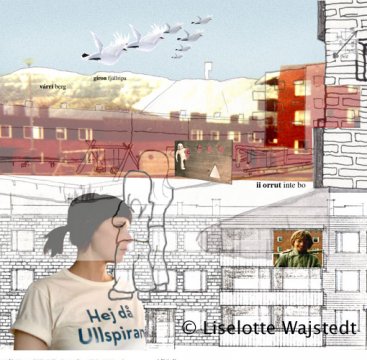 I'm in Lavvu
I'm very proud to be a part of the exhibition I'm in Lavvu in Karsjok, in Norway.
I have made a new installation for the exhibition. The film is '4,56 min.
One copy has been sold to Riddu Duottar Museat.
Link: http://www.samidaiddaguovddas.no/default.asp?cmd=500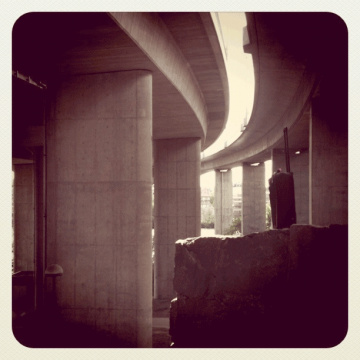 Nordic film days in Lübeck
Sámi nieida jojk/ Sámi Daughter Yoik at Nordic Film Days in Lübeck
The festival specializes in films from the Nordic and Baltic countries and so the retrospective specializes Nordic themes. This year "Films under the midnight sun – Lapland and the cinema of Sami". The Nordic Film Days Lübeck is both an audience festival and an important meeting place for the film industry in Germany and northern Europe.
When: November 02, 2011. Where: 53rd Nordic Film Days Lübeck, 2-6 November 2011.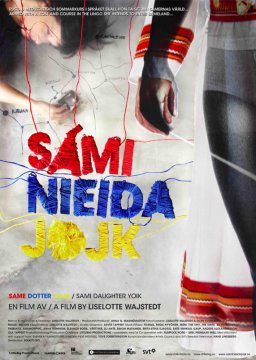 http://www.saminieidajojk.se/sami_en/
http://www.luebeck.de/filmtage/en/news/meldungen/20110922.html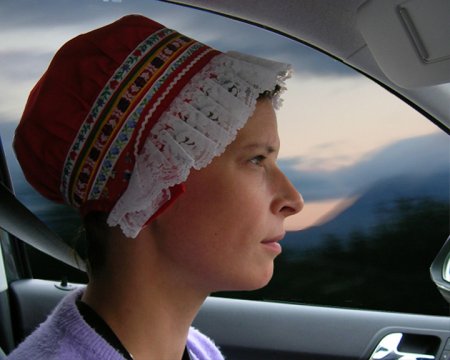 Tundra of Árvas.
2011 National Geographic All Roads Film Festival, National Geographic Society, Washington, D.C. 14-16 Sep.
A new video is made: http://vimeo.com/22353624
Take a look at a really nice French site
Le Grand Bivouac:
http://www.grandbivouac.com/bivouac-cafe/les-peuples/europe/les-samis/2018-liselotte-wajstedt
KUNSTforum
Kiruna projektet i Kirkenes och utställningen "Surviving the future":
http://www.kunstforum.as/2011/02/grensesprengende-spektakel/
Don't forget this if you are close to Kirkenes; Barentspektaklet and the exhibition "Surviving the future"
http://2011.barentsspektakel.no/eng/articles/101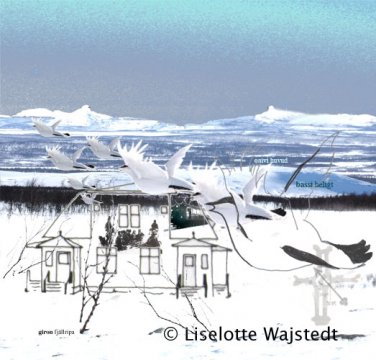 Jag är med i tidningen I Love Kiruna:
http://issuu.com/tidning/docs/ilk_2011_nr_1?viewMode=magazine&mode=embed
Nytt Filmprojekt!
Jag har fått ett projektstöd från Sametinget på 150 000:- till mitt filmprojekt "Resan till Kautokeino"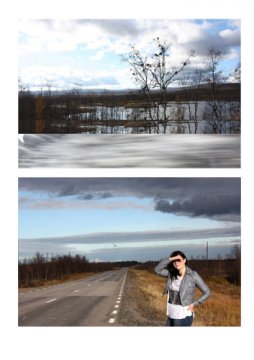 En intervju!
http://sverigesradio.se/sida/gruppsida.aspx?programid=2327&grupp=12878&artikel=4231089
Ett inslag om mitt filmprojekt "Kiruna – Rymdvägen" finns att se här i kulturprogrammet SVERIGE:
http://svtplay.se/v/2248833/sverige_/del_15_av_18
Artikel i NSD:
http://www.nsd.se/kultur/artikel.aspx?ArticleId=5131886


Ođđasat
Kategori: Nyheter, SVT play
Minnen från Kiruna
Se inslaget:
http://svtplay.se/v/2079060/minnen_fran_kiruna