LATEST NEWS:
New project
I've just finished a new artfilm "WELCOME (to Kiruna) 4:40 min, it is included to my project KIRUNA THE DRIFT BLOCK (Kiruna Ortdrivaren)

It is not official yet
________________________

A new Pilot for KIRUNA THE DRIFT BLOCK is ready.
If you like to see it for one reason or another, let me know and I will probably give you the link and Password.
In mean time check my Vimeo site: https://vimeo.com/liselottew
________________________________________________________________
" THE LOST ONE" goes on a small tour of museum next year 2016.
ALTA MUSEUM: The Opening will be 12:th January -16

About the project: http://www.bildmuseet.umu.se/sv/utstaellning/liselotte-wajstedt/12052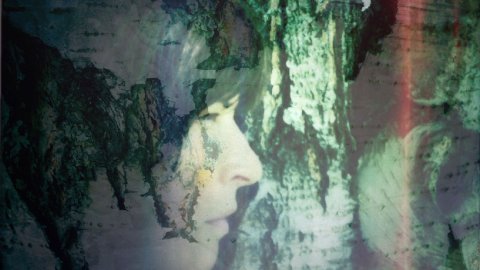 Photo: Liselotte Wajstedt

Photo: Lisa Kejonen
_____________________________________________
ps 2: Work in process, Kiruna The Drift Block (Kiruna Ortdrivaren) A project about The move of Kiruna City. A documentary feature film. I do the film with co-producer FILMPOOL NORD and with support from Norrlands Läns Landsting, Konstnärstnämnden, Sámi Council, Samidaiddsaguovdas, AB Skrot johan invest
Pilot: https://vimeo.com/116860845
____________________________________________________

It is fun to be a part of this great book with awesome Swedish artists!
IMAGO MUNDI PROJEKTET WAS SHOWN AT VENEDIG BIENNALEN THIS YEAR


My contribution is a photo project: THERE IS SOMETHING IN-BETWEEN LIFE AND DEATH
Check it, Link: http://www.imagomundiart.com/artworks/liselotte-wajstedt-there-something-between-life-and-death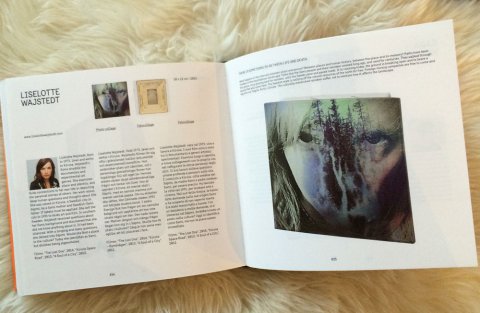 _______________________________________________________________________________

SÁMI CONTEMPORARY
JORINDAS RESA (JORINDA'S YOURNEY) In Berlin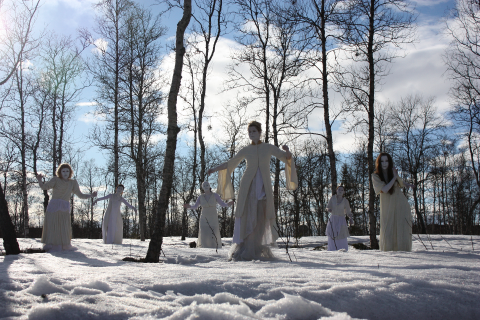 See the film: https://vimeo.com/101215876
See the music video with music by The knife: https://www.youtube.com/watch?v=ebuYoovON5s&feature=share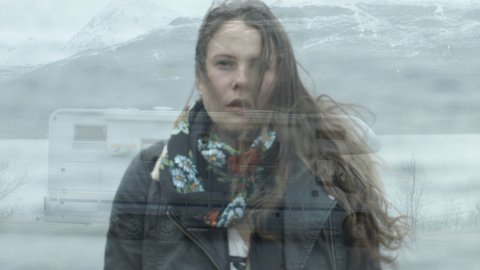 http://www.swedenabroad.com/de-DE/Embassies/Berlin/Aktuelles–Veranstaltungen/Aktuelles/SAMI-CONTEMPORARY–Zeitgenossische-samische-Kunst-sys/
http://www.berlinglobal.org/index.php?contemporary-sami-art
http://sverigesradio.se/sida/artikel.aspx?programid=2327&artikel=6125659
PREVIOUS
ROVANIEMI ART MUSEUM:

http://www.swedenabroad.com/de-DE/Embassies/Berlin/Aktuelles–Veranstaltungen/Aktuelles/SAMI-CONTEMPORARY–Zeitgenossische-samische-Kunst-sys/
KUNGSBACKA KONSTHALL
http://www.kungsbacka.se/Uppleva-och-gora/Kultur-scen-och-konst1/Kungsbacka-konsthall/Utstallningar/Sami-Contemporary/
_______________________________________________________________________________

DRESDEN
There have been Two exhibitions in Dresden this year. I have been so bad to update the page

Sorry for that!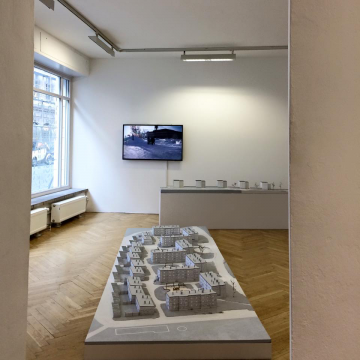 http://kunsthausdresden.de/wp-content/uploads/2015/01/KIRUNATOPIA_short-guide_eng.pdf
http://www.goethe.de/ins/se/sv/sto/ver.cfm?fuseaction=events.detail&event_id=20441556
And at the moment:
Holy Independent Space
21 juin à 15 h 00 min – 12 juillet à 18 h 00 min
http://aureleduda.com/date/holy-independent-space/
http://www.geh8.de/holy-independent-space/
____________________________________________________________________________________
A SOUL OF A CITY
on VIMEO: https://vimeo.com/116250197
Regi: Liselotte Wajstedt©
Namnet Kiruna kommer från det samiska ordet Giron som betyder Fjällripa.
Den unga staden Kiruna fick sitt namn på grund av att det på håll kunde se ut som om de två bergen Luossavaara och Kiirunavaara såg ut som två Ripor som satt och talade med varandra.
Numera är topparna/ huvuderna på de båda fjällen avskalade. Varav den ena är stadens Slalombacke och det äldsta dagbrottet. Sedan började man bryta malmen ur Kiirunavaara, som på samiska heter Gironvarri som direkt översätt blir Fjällripafjället.
Nu ska Kiruna flytta och delar av staden bli ett gruvhål. Jag frågar mig; Vad är en stads själ?
Regi: Liselotte Wajstedt
liselottewajstedt.com
Musik: Maja Ratkje
ratkje.no/
Animation: Maja Fjällbäcl
majafjällbäck.se/?file=kop1.php
THE LOST ONE

Nu närmar det sig för min Utställning "The Lost One" som ställs ut på Bildmuseet i Umeå 25:e maj – 7:e Sept.
Now it's time for my exhibition "The Lost One" exhibited at Bildmuseet in Umeå 25th May - 7th Sept.
In Liselotte Wajstedt's new film The Lost One she looks for her grandmother's history and finds parallels and connections to her own life. In a personalised way she tells the story of a woman who dared to follow her own path in life and how the world around her reacted to this. The film represents both a unique tale and many profoundly universal experiences and ideas about life. The Lost One is shown in the form of an installation on the ground floor of Bildmuseet.
http://www.bildmuseet.umu.se/en/exhibition/liselotte-wajstedt/12052
Här finns en fantastisk recension av Jorindas Resa: http://feministisktperspektiv.se/2014/02/24/den-roda-traden-trasslar-sig/
Jorindas Resa hade premiär i Luleå på Konsthallen 18/1-14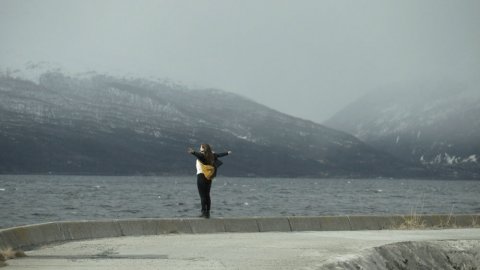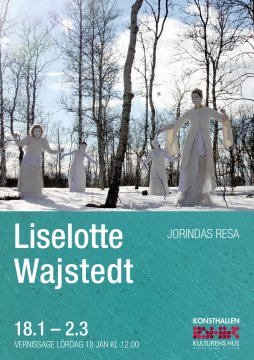 Visas även: På Svenska institutet i Paris 12/2 – 20/4-14, Rovaniemi Artmuseum 6/3 – 25/5-14

JORINDAS RESA

JORINDA'S JOURNEY
16 min, fiction
(15 min)
Director: Liselotte Wajstedt
The film takes place in a magnificent landscape with high mountains. During her journey Jorinda meets resistance in the guise of a snow storm and she is almost frozen to death. But the real enemy is within Jorinda herself. She has to find her own inner strength. She has to take charge of her life. The project was inspired by Ann-Marie Ljungberg's book Resan till Kautokeino (The Journey to Kautokeino)
Jorinda's Journey is a feminist film in which I want to give a young girl a voice!
My inspiration: Butoh dance and Sami joik
Butoh and the Sami joik hold a great deal in common, despite the geographical distance and cultural difference between them. You don't dance a dance about something nor do you joik about something. Both in butoh and the joik you step closer to the theme, allowing it to fill you, just dancing it, emptying your ego and allowing whatever you want to express to fill you. You dance something, e.g. a tree, or a form or an emotion.
"Butoh means 'Step in a ritual', Butoh are the screams never screamed, The untrodden paths".
A joik has a circular form. You don't joik about something, you joik it. You empty yourself, allowing whatever you want to joik to fill you. You dedicate the joik to a person or a place. You joik to remember. You can also joik a longing.
Actors: Sarakka Gaup, Göran Forsmark, Anna Åsdell, Eivor Vajstedt, Isak Utsi, Liselotte Wajstedt, Ohnyute Charles, Åsa Linder, Jenny Baldemar, Anna lagerquist, Sara Blixt, Maria jatko, Johanna Dovner.
http://www.liselottewajstedt.com/portfolio/fiction/
Jorinda / A Cherry On Top
Music Video: Music: The Knife © Rabbit Records
Director: Liselotte Wajstedt ©2014
Länk: http://www.youtube.com/watch?v=ebuYoovON5s&feature=share
This Music Video, 9:00 minutes is a part of my main project Jorinda's Journey (16 min)
MITT SVAR PÅ MEDIESTORMEN KRING JORINDAS RESA

Historien är ju förutom boken inspirerad av en verklig händelse i en liten Samisk by där äldre män "köpte" sex och utnyttjade unga tjejer (13-15 år) genom att köpa dem med prylar som tjejerna behövde. Egentligen tycker jag det är viktigt att få med, men på något sätt avslöjar man för mycket om filmen om det ska vara en beskrivning av filmen. Så därför har jag inte med det, men det har blivit en Stor sak i Sápmi att jag använt mig av den historien, så jag tycker det är viktigt att ta upp och prata om det, att sexköp existerar i Sápmi. Det är sådant som vanligtvis tystas ner.
Först och främst vill jag säga att jag har gjort en feministisk film till stöd för utsatta flickor och kvinnor.
Jorindas resa är en fiktiv film. Filmens stomme är från boken "Resan till Kautokeino" sen har jag påverkats av artiklar jag läste under tiden jag skrev filmens manus. Då när drevet om Kautokeino var som störst. I artiklar läste jag:
"Sex-salg i Kautokeino øker"
I Dagbladet.no:
"Menn i Kautokeino tilbyr jenter helt ned i 13-årsalderen sprit, tobakk, kontantkort og angrepiller i bytte mot sex. Sosialkontoret i kommunen har i flere år visst om problemet."
Jag har inte velat göra en snaskig historia av det här. Tvärtom. jag reagerade starkt emot det jag läste. Så starkt att jag ville berätta om en flicka som far illa.
Jag spetsade till det som man ibland måste göra i en film; jag förtydligade sexköpet och det har inte något att göra med det som faktiskt hände i Kautokeino. Som sagt det här är en fiktiv film och flickan i filmen är över 16 år.
Jag har gjort en ömsint film om en tjej som är 17 år och som blir utnyttjad och mår väldigt dåligt av det. I filmen ger jag en ung flicka en röst som hon oftast inte har. Jag ville berätta hur en tjej i en sådan situation kan känna sig. Jag vill att män ska förstå vad det är de utsätter flickorna för. Jag vänder mig starkt emot sexifieringen av unga flickor. Som dessutom bara blir värre och värre. Barn tvingas bli tonåringar redan i tioårsåldern.
Jag vill vara en del i att förändra synen på tjejer och kvinnor.
Mitt budskap är: Jag har gett en ung flicka en röst. Jag vill att hon ska finna trygghet och styrka i sig själv. Värme. Älska sig själv.
/ Liselotte Wajstedt
Jorindas Resa: http://liselottewajstedt.com/jorindas-resa.html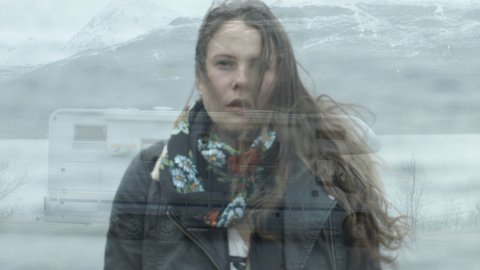 Jag fick ett kulturpris från Gunborg och Sten Rosenströms Stiftelse.
Motiveringen är fantastisk:
Alla konstnärer har ett budskap. Liselotte Wajstedts budskap kan sägas vara rätten till sig själv, utan etikett.
Detta hindrar givetvis inte att konstnärskapet står främst, ett självständigt konstnärskap om rötter – saknad eller befintliga – om trygghet – i sig själv eller i platsen. Filmen Kiruna – Rymdvägen skildrar inte bara den unika, dramatiska flytten av en hel stad, den illustrerar också behov av rötter och trygghet som vi alla har.
Liselotte Wajstedt är kvinna, same, filmare och en modig människa.
FESTIVAL NEWS
It is Official that Kiruna – Rymdvägen / Kiruna Space will be screened in Doc 1 at Tromsö International filmfestival.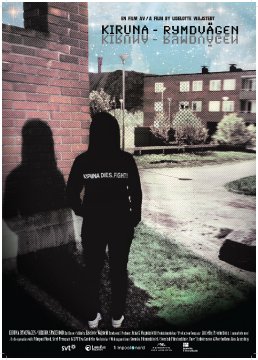 «My Kiruna will be demolished and crushed to the ground.» When I first heard that they were going to relocate my hometown, I got scared, I panicked. What would happen to my memories? What would remain from the past? This is a film about my childhood neighborhood and the city I recall. It explores the city's construction around a big mine, as well as the city as monument over modern existence. The film also deals with reconciliation with one's past, and the feeling of losing one's security.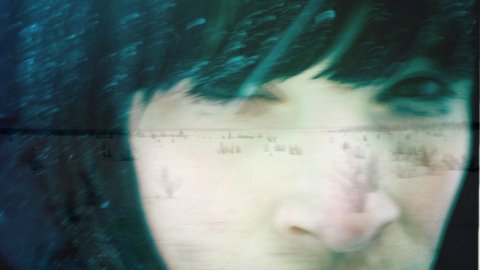 Jag fick Rubus Arcticus Stipendiet 2012!
Det är helt fantastiskt underbart. Jag har fått ett efterlängtat Stipendium.
Juryns motivering rörde mig djupt:
Liselotte Wajstedts konstnärskap rör sig i gränslandet mellan fakta och fantasi. Utifrån personliga erfarenheter och betraktelser utforskar hon den samiska kulturen med en integritet och känslighet som berör.
Genom Liselottes verk får vår regions historia, samtid och pågående omvandling en ny dimension. Med sin mångsidighet, tekniska skicklighet och tydliga estetik är hon en i alla avseenden mycket värdig mottagare av Rubus Arcticus stipendium år 2012.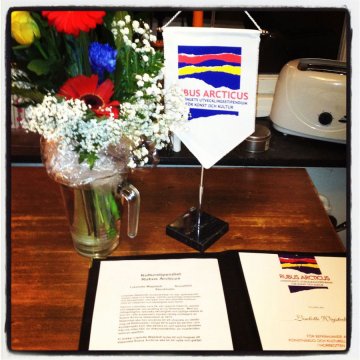 länkar:
http://sverigesradio.se/sida/artikel.aspx?programid=2327&artikel=5353803
http://www.filmpoolnord.se/rubus-arcticus-stipendiet-till-norrbottniska-filmskapare/
http://www.nll.se/sv/Om-landstinget/Press/Pressmeddelanden-2012/2012-ars-kulturstipendier-fran-Norrbottens-lans-landsting-/
NEW EXHIBITION:
NATIVE MOVING IMAGES
Konstnärshuset 6.10- 10.10. 2012
Stereotyper, Exotisering och Konst
Välkomna på Vernissage Lördagen 6 oktober kl.12-16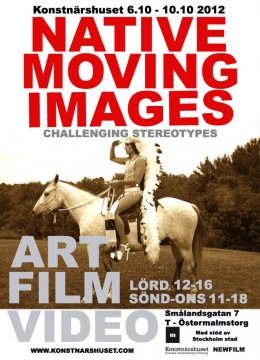 _____________________
______________________
Jag har Nya pressbilder!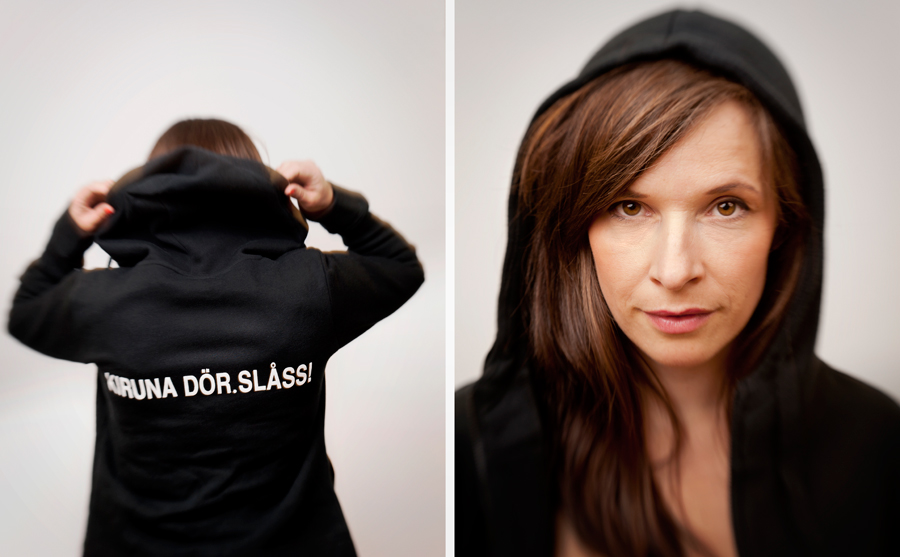 Foto: Lisa Kejonen
Kiruna – Rymdvägen / Kiruna – Space Road
___________________
My new documentary film KIRUNA – RYMDVÄGEN will be ready in Autum 2012.
______________________
The Exhibition KIRUNATOPIA / IN THE SHADOW OF THE FURURE is going on in Umeå at Bildmuseet to 28:e Okt.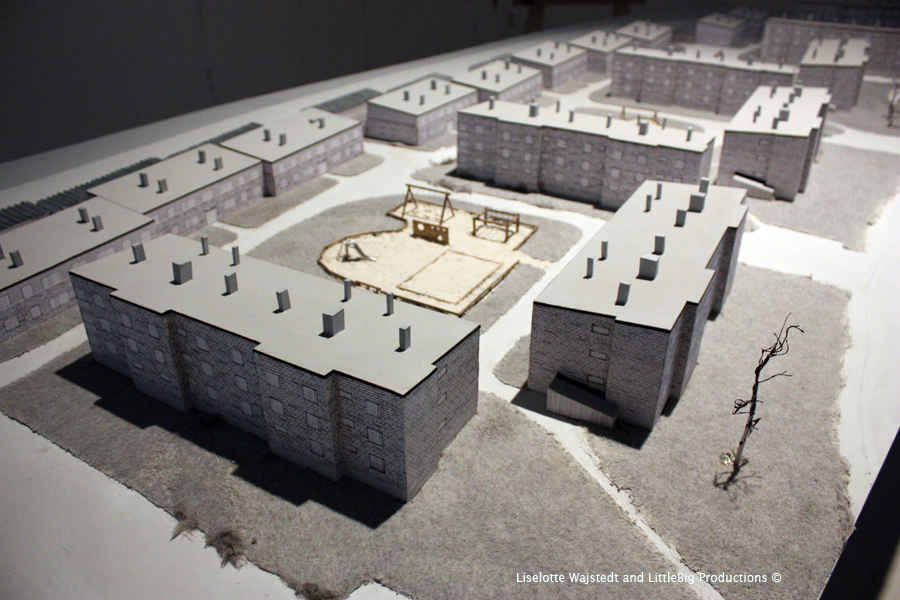 KIRUNATOPIA BLOG: http://blog.goethe.de/kirunatopia/pages/wajstedt.html
BILDMUSEET: http://www.bildmuseet.umu.se/utstallningar/2012/kirunatopia/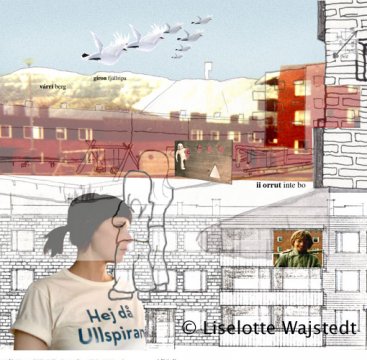 I'm in Lavvu
I'm very proud to be a part of the exhibition I'm in Lavvu in Karsjok, in Norway.
I have made a new installation for the exhibition. The film is '4,56 min.
One copy has been sold to Riddu Duottar Museat.
Link: http://www.samidaiddaguovddas.no/default.asp?cmd=500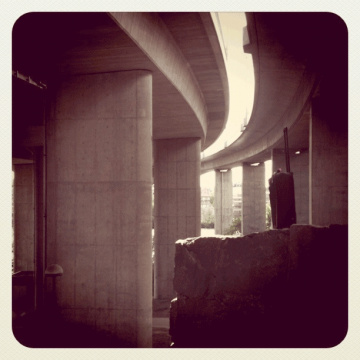 Nordic film days in Lübeck
Sámi nieida jojk/ Sámi Daughter Yoik at Nordic Film Days in Lübeck
The festival specializes in films from the Nordic and Baltic countries and so the retrospective specializes Nordic themes. This year "Films under the midnight sun – Lapland and the cinema of Sami". The Nordic Film Days Lübeck is both an audience festival and an important meeting place for the film industry in Germany and northern Europe.
When: November 02, 2011. Where: 53rd Nordic Film Days Lübeck, 2-6 November 2011.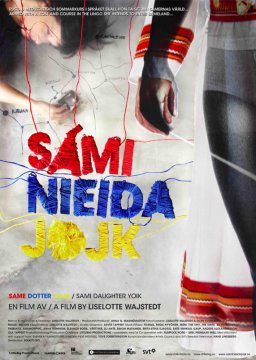 http://www.saminieidajojk.se/sami_en/
http://www.luebeck.de/filmtage/en/news/meldungen/20110922.html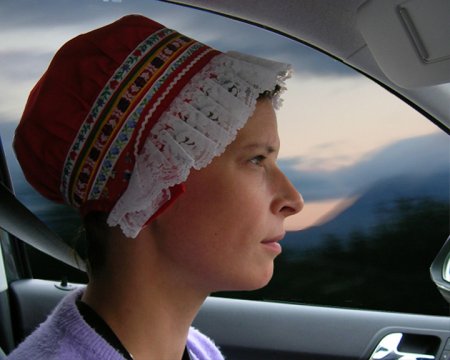 Tundra of Árvas.
2011 National Geographic All Roads Film Festival, National Geographic Society, Washington, D.C. 14-16 Sep.
A new video is made: http://vimeo.com/22353624
Take a look at a really nice French site
Le Grand Bivouac:
http://www.grandbivouac.com/bivouac-cafe/les-peuples/europe/les-samis/2018-liselotte-wajstedt
KUNSTforum
Kiruna projektet i Kirkenes och utställningen "Surviving the future":
http://www.kunstforum.as/2011/02/grensesprengende-spektakel/
Don't forget this if you are close to Kirkenes; Barentspektaklet and the exhibition "Surviving the future"
http://2011.barentsspektakel.no/eng/articles/101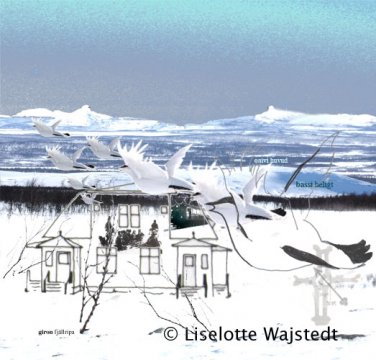 Jag är med i tidningen I Love Kiruna:
http://issuu.com/tidning/docs/ilk_2011_nr_1?viewMode=magazine&mode=embed
Nytt Filmprojekt!
Jag har fått ett projektstöd från Sametinget på 150 000:- till mitt filmprojekt "Resan till Kautokeino"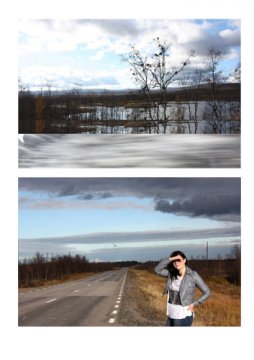 En intervju!
http://sverigesradio.se/sida/gruppsida.aspx?programid=2327&grupp=12878&artikel=4231089
Ett inslag om mitt filmprojekt "Kiruna – Rymdvägen" finns att se här i kulturprogrammet SVERIGE:
http://svtplay.se/v/2248833/sverige_/del_15_av_18
Artikel i NSD:
http://www.nsd.se/kultur/artikel.aspx?ArticleId=5131886


Ođđasat
Kategori: Nyheter, SVT play
Minnen från Kiruna
Se inslaget:
http://svtplay.se/v/2079060/minnen_fran_kiruna