Skábmagovat 2010, January 27 to January 31, 2010
Árvas (Tundra of Árvas) will be screened Friday evening 9pm
Upcoming festivals:
INTERNATIONAL FILM FESTVAL ROTTERDAM, 39th edition 27 January – 7 February 2010
Faces will be screened in program Genus Loci arranged by DINAMO
http://www.filmfestivalrotterdam.com/en/films/ansikten/
Faces is being screened on October 18 at 4 pm in connection with the program Fade Away presented by Filmform at Biografen Sture.
For details, see below (only in Swedish).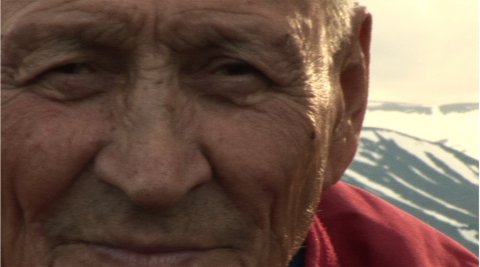 Filmform presenterar programmet: Fade Away
Cinemateket Stockholm, Biografen Sture, söndag den 18 oktober kl. 16.00

Fade Away
Om tjugo år har stora delar av Sverige glömt hur man åker skidor och Vasaloppet är ett minne blott. Det tror tv-meteorologen Pär Holmgren.
En fasansfull tanke; ett Sverige utan snö Känslan av att vi förlorar något och att allting tynar bort och försvinner. Samtidigt, en längtan efter någonting annat. Ett sökande efter en bättre plats på jorden. Finns den? Var i så fall? Alaska? Norrland? Siena? Två av filmerna i programmet har Alaska som en metafor för någonting annat, för ingen var egentligen där Nostalgiska minnen från de där skidbackarna från förr. Ett sökande efter våra rötter, våra identiteter. Ett annat jag. Ett annat du. Ett annat vi. Efterlämnandet av den andre. Dom andra. I programmet ryms både allvar och humor och vi får se väldigt mycket snö redan i oktober. Välkomna!

Program:
Jessica Faiss Smoke
Hanna Ljungh - Exit: Alaska
r a k e t a Far North
Marius Dybwad Brandrud – Hopp
Mårten Nilsson och Gunilla Heilborn – This is Alaska SMYGPREMIÄR!!
Liselotte Wajstedt – Faces
Imri Sandström – Katarina Ana Nervosa
Lina Selander - När solen går ner är den alldeles röd, sen försvinner den

Total speltid: ca 70 min
Programmet har sammanställts av Anna Linder
Medlemskap är obligatoriskt. Minimiålder 15 år.

Liselotte Wajstedt – Faces
2008, 3:29 min, DVD, 16:9, Stereo, Färg
Faces är filmad i Norrland under sommaren 2008. Det är samer vars ansikten är likt landskap, ansikten integrerade i landskapet som att de är en del av det stora hela. Musiken är gjord av Peter Svenzon och gjord på enbart röster, inga instrument.
Faces ingår också i en dansföreställning "Sami" av Charlotta Öfverholm.