Original title: JORINDAS RESA
16 min, fiction
The film takes place in a magnificent landscape with high mountains. During her journey Jorinda meets resistance in the guise of a snow storm and she is almost frozen to death. But the real enemy is within Jorinda herself. She has to find her own inner strength. She has to take charge of her life. The project was inspired by Ann-Marie Ljungberg's book Resan till Kautokeino (The Journey to Kautokeino).
Jorinda's Journey is a feminist film in which I want to give a young girl a voice!
My inspiration: Butoh dance and Sami joik
Butoh and the Sami joik hold a great deal in common, despite the geographical distance and cultural difference between them. You don't dance a dance about something nor do you joik about something. Both in butoh and the joik you step closer to the theme, allowing it to fill you, just dancing it, emptying your ego and allowing whatever you want to express to fill you. You dance something, e.g. a tree, or a form or an emotion.
"Butoh means 'Step in a ritual', Butoh are the screams never screamed, The untrodden paths".
A joik has a circular form. You don't joik about something, you joik it. You empty yourself, allowing whatever you want to joik to fill you. You dedicate the joik to a person or a place. You joik to remember. You can also joik a longing
Facts:
Director: Liselotte Wajstedt
Music: The Knife, A Cherry On Top
Language: Sámi, Swedish and Norwegian
Inspired by a book " Resan till Kautokeino" ("Journey to Kautokeino") written by Ann-Marie Ljungberg
Actors: Sarakka Gaup, Göran Forsmark, Anna Åsdell, Eivor Vajstedt, Isak Utsi, Liselotte Wajstedt, Ohnyute Charles, Åsa Linder, Jenny Baldemar, Anna lagerquist, Sara Blixt, Maria Jatko, Johanna Dovner.
Support from:
Sámi council
Längmanska kulturfonden
Norrbottensläns landsting
Rubus Arcticus stipendiet
Producer: Liselotte Wajstedt
Co-producers: Filmpool Nord, Sirel Peensaar
© 2014 Liselotte Wajstedt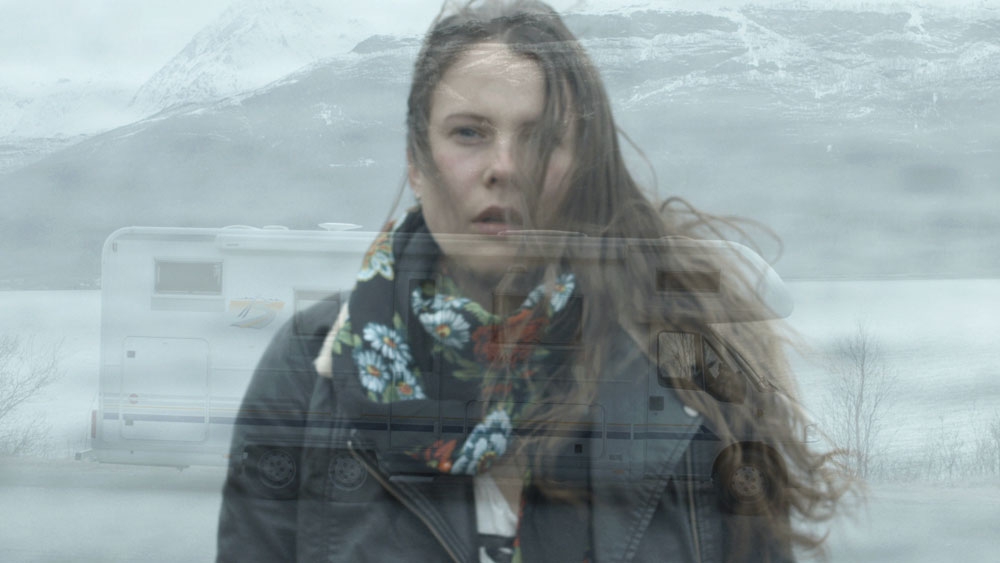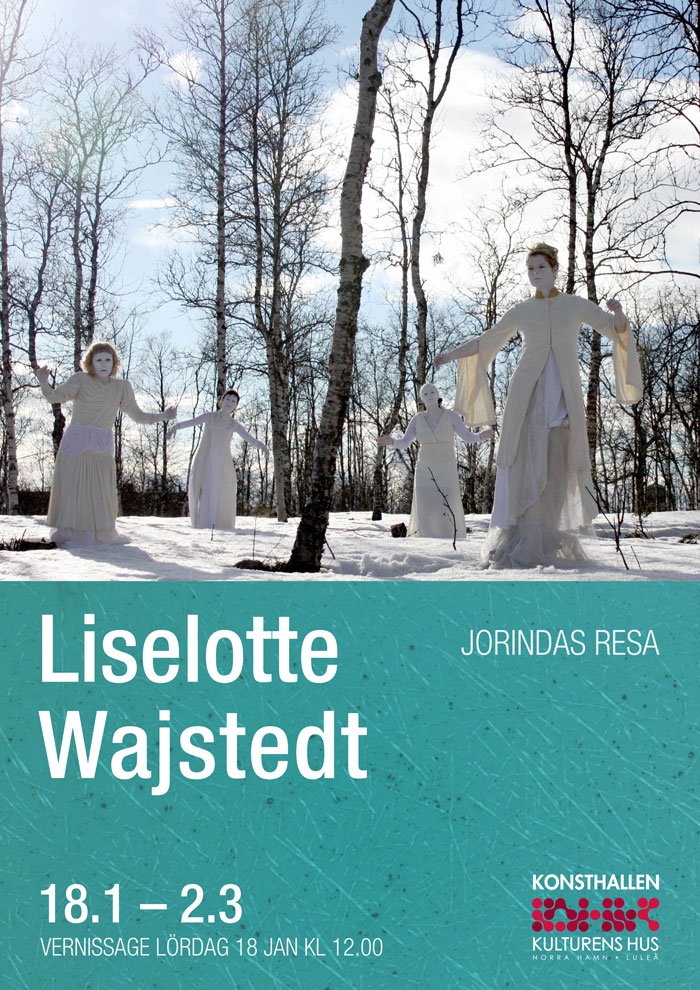 Jorindas Resa hade premiär 18 January på Luleå Konsthall, 12:00.
Visades även på Svenska institutet i Paris 12/2 – 20/4-14, Rovaniemi Konstmuseum 6/3 – 25/5-14
Här finns en fantastisk recension av Jorindas Resa: http://feministisktperspektiv.se/2014/02/24/den-roda-traden-trasslar-sig/